Vba excel protect sheet without password. #1 Remove Password From Excel Using VBA 2019-03-23
Vba excel protect sheet without password
Rating: 5,4/10

1805

reviews
Enable Group/Ungroup in protected sheet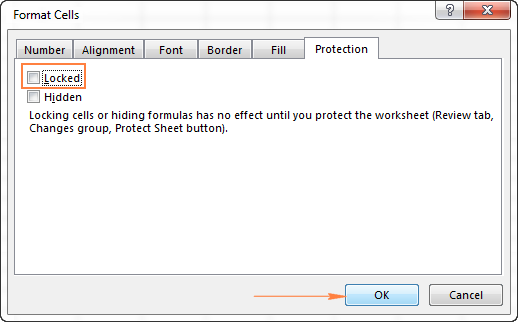 After considering the above scenario, we have discussed two ways to resolve this issue. If you forget the password, you cannot unprotect the worksheet or workbook. Save the xml Ctrl+S and close the file. Luckily, Excel provides a quick and easy way to lock a sheet or password protect an entire workbook to prevent accidental or deliberate changes in their contents. AllowUsingPivotTables Optional True allows the user to use pivot table reports on the protected worksheet. In two seconds, you get a dialog box saying the Workbook protection password is removed.
Next
Excel VBA protect worksheet with password
For a chart, this protects the entire chart. See also the video tutorial to unlock in youtube or below. This argument is valid only for worksheets. How to protect Excel sheet To protect a sheet in Excel 2016, 2013 and 2010, perform the following steps. And You will be able to unprotect excel sheet online.
Next
vba protect sheet with password
In other words, if someone really wants to get access to a protected sheet, they will. AllowFormattingCells Optional True allows the user to format any cell on a protected worksheet. If you have a protected worksheet, you're unable to edit or copy data in locked cells without the password. A common example is Locking formula cells to prevent inadvertent erasure or modification of formulas. It also explains how to unlock Excel spreadsheet without password if you forgot or misplaced it.
Next
How to protect and unprotect Excel sheet with or without Password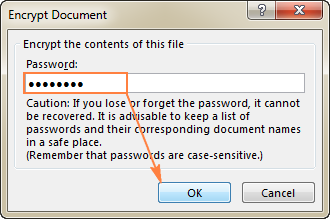 Step 5 Now your excel workbook naming convention should be like. If you want to Protect Worksheets, then you have to first Lock the cells with option Thisworkbook. If you are following our blogs on a regular basis then probably you have gone through the blog where Rishabh have very clearly shown to us that. After the forgotten password is recovered, unlock your Excel file with this password. Are you someone who spend days on collating data, making charts and updating formulas and still feel like no one reads it anyway? Applies to Microsoft Excel 2007, 2010, 2013, 2016.
Next
How to unprotect excel sheet without Password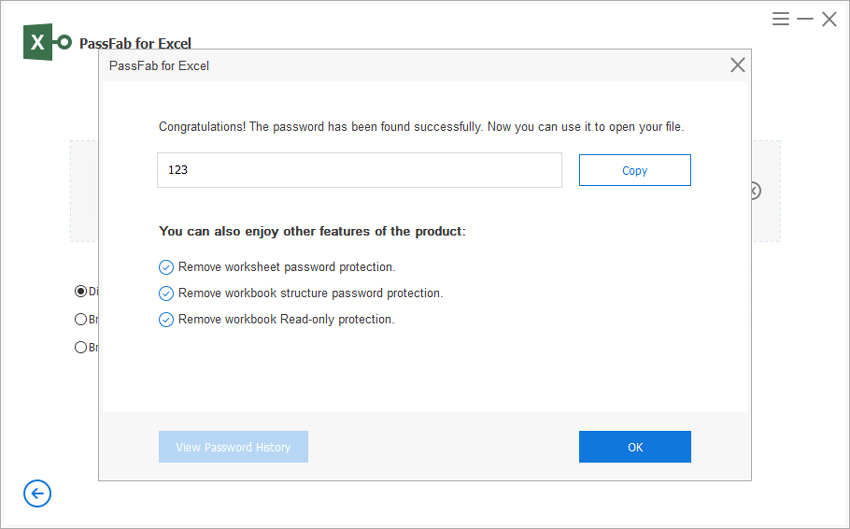 To remove the password protection, repeat the above steps, and delete the password s from the Password to open and Password to modify boxes. Users can change filter criteria but can not enable or disable an auto filter. Otherwise, you must specify the password to unprotect the worksheet or workbook. Please let me know if you have any doubts. Then, try the second solution and save your time. The default value is False.
Next
How to protect Excel workbook using VBA?
Here in this blog, we are going to cover all these points as mentioned above. Evening Rajan, I had a flashdrive on which I stored all my passwords for different files. If you leave only these two options selected, the users of your sheet, including yourself, will be able only to select cells both locked and unlocked. The default value is False. I thank you for reading and hope to see you on our blog next week. Unfortuanately I damaged the flash by accident and lost all acces. It makes sense to lock Excel sheets to avoid accidental changes in the sheet contents.
Next
Enable Group/Ungroup in protected sheet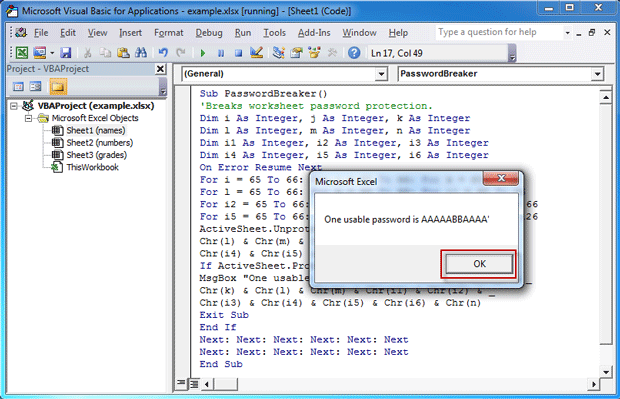 However, users will be able to insert a chart in an existing worksheet. Unprotecting a spreadsheet is even easier, provided that you know the password. The default value is False. If this argument is omitted, protection applies both to macros and to the user interface. The default value is False. An expression that returns a Workbook object. Open new Microsoft word file.
Next
Unprotect Excel
How to unprotect Excel sheet without password As mentioned in the beginning of this tutorial, Excel worksheet protection is quite weak even in the recent versions of Excel 2013 and Excel 2016. Microsoft has some suggestions on. However, this method consists of high chances of data loss and also needs technical knowledge to accomplish the task via it. The bottom line is — lock an Excel spreadsheet to prevent other users from accidentally tampering with your data, but never store sensitive information in your Excel sheets. If you want to protect your Excel file both from modifying and opening, type the passwords in the Password to open and Password to modify boxes. Next time you can open the document without any password. If you don't remember anything about the password, keep the default option: Brute-Force.
Next
How to Unprotect VBA Project in Excel Without Password 2016, 2013, 2010
The default value is False. AllowInsertingHyperlinks Optional True allows the user to insert hyperlinks on the worksheet. The simplest way to set password is to leave everything default and just set the password. If your answer is yes, for all these questions then, you have landed in the right place. Copy the protected sheet contents to another worksheet Another way or rather a workaround to unlock an Excel sheet that was protected with password is to copy its entire contents to a new sheet. This is how you can protect an Excel sheet and lock the entire workbook from changing or opening. True to protect the workbook windows.
Next